Ambassador Michel Veuthey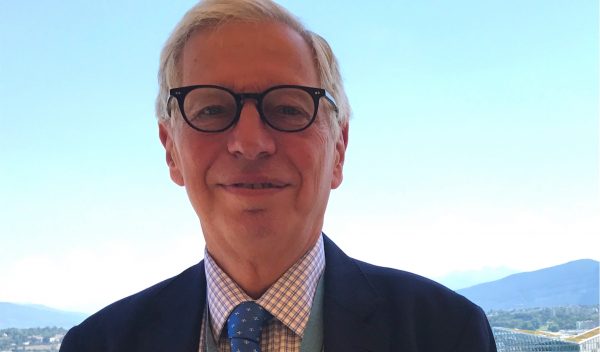 Michel Veuthey was born in Geneva, Switzerland. He graduated from Geneva University Law School in 1976 with a Doctorate of Laws, and he also received a Diploma from the Hague of Academy of International Law in 1973.
He has been a Member of the Swiss Association of the Order of Malta since 1986, and has served as a Member of the Council for nine years.
In 1967, he began his career with the International Committee of the Red Cross (ICRC) as a Member of the Legal Division, before going on to head the Division of International Organizations and serve as the Delegate General for Europe and North America, as well as the Regional Delegate for Southern Africa and the Indian Ocean. From 2000 to 2003, he was the Academic Director of the International Diploma in Humanitarian Assistance (IDHA), organized in New York, Dublin, and Geneva.
From 2000 to 2004, he was a Member of the Board of MSF-Switzerland. From 2004 to 2007, he served as a Member of the Board of Communications of the Sovereign Order of Malta. In 2005, he was appointed President of Henry Dunant University College, a recognized Swiss Foundation of public utility that offers training courses on human rights, and a course for helpers of victims of trafficking. Since 2005, he also teaches at Webster University in Geneva, as an Associate Professor of Public International Law. From 2005 to 2017, he was President of the "Cercle des Amitiés Internationales de Genève". In 2012, he was appointed President of the Centre Catholiqued'Etudes de Genève, which serves as a space to foster open reflection and dialogue for believers and non-believers alike.
In 2011, he was appointed Deputy Permanent Observer of the Order of Malta to the UN in Geneva. In July 2017, he was additionally appointed Ambassador of the Sovereign Order of Malta to monitor and combat trafficking in persons.
He is also the Editor in Chief of the two websites, Diplomatie Humanitaire and Christus Liberat. He has published extensively on international humanitarian law and humanitarian diplomacy.
Michel Veuthey was awarded the "Croix de Grand Officier Pro Merito Melitensi" by the Order of Malta and the "Ordineal Merito della Repubblica Italiana".
Michel Veuthey also serves as a member of the boards of the "Appel spirituel de Geneve" and "Geneva Call".